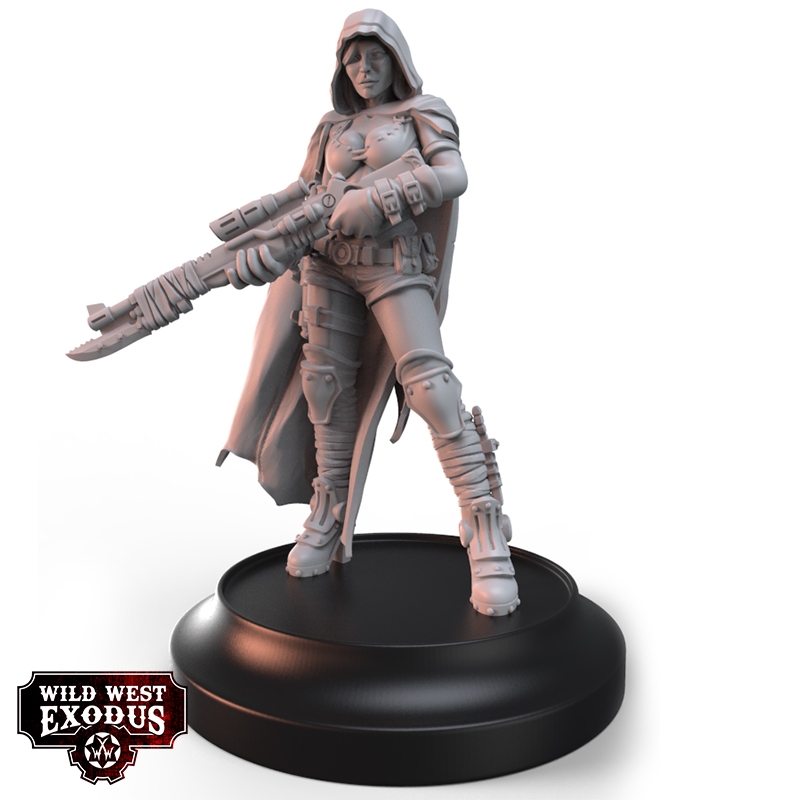 The Confederate Rebellion army has seen death and destruction ravage their states. Beaten by the Union during the Civil War, the leaders of the Confederate States of America have abolished slavery and joined forces with all men and women of the South. Their fight against a stronger and more advanced enemy has ignited a strong love of state and government. The CSA generals fight side by side with their men and want nothing but the complete destruction of the Union army. They use surprise assaults and guerrilla warfare to even the odds against much more powerful foes. Their men and women are supplied by Dr. Carpathian Industries allowing access to deadly and corrupt weapons. Rumours of Voodoo magic and the undead fighting alongside Rebel troops have been whispered about for years.
The times they are a changin' and it is up to every citizen of the West to stand up and defend what is theirs (or take what's someone else's). In the heart of this dangerous world can be found the Ladies of the West. Never to be underestimated, these skilled warriors are the equal or better of most of the men that cross their path! Many a shootout has been won due to the quick thinking and actions of one of these deadly femme fatales.
Often putting her fellow Confederates to shame with her tenacity and courage under fire Sergeant Belle Wilson would have been a popular figure in Jackson's rebellion if it were not for her older brother, Major General James Wilson of the Union Army. Though she claims to have no love for her brother, it is rare for any officer aside from Captain Williams to fully trust her. And so, shunned by the Confederates rank and file, Wilson must prove her worth in every engagement.