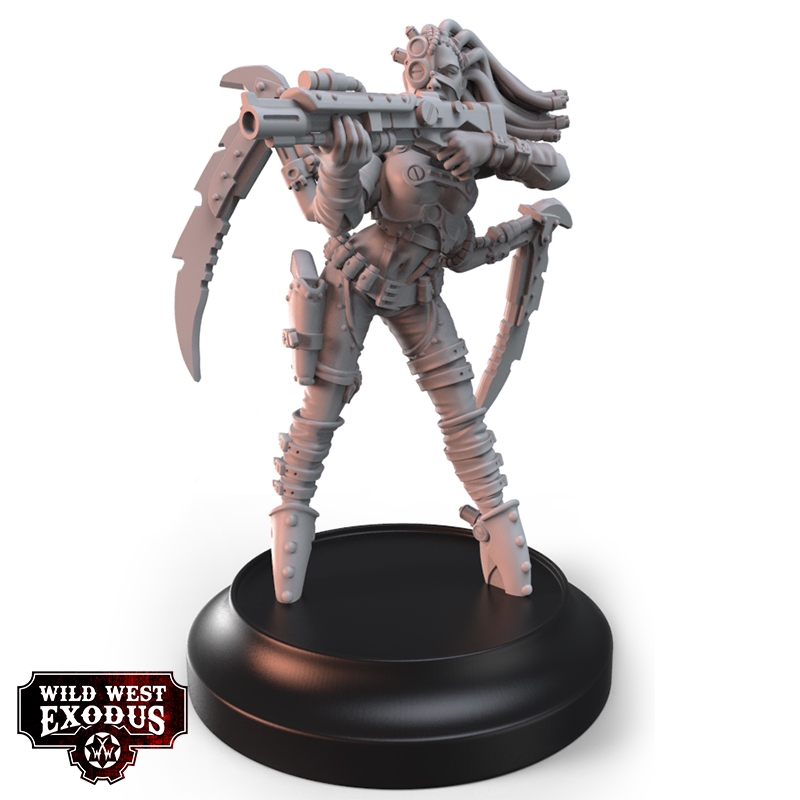 The greatest scientific minds of a generation have been twisted and corrupted by the whispered words of a dark and mysterious force. Once, in another reality, soaring towers of graceful steel would have risen up into the sky built by these men. But now brutal machines of destruction, powered by the very essence of evil, seek to crush the ignorant beneath their iron weight. Medicine that could have saved countless lives now drags the helpless dead back into the land of the living. Mindless automatons moving solely at the direction of these crazed geniuses. Men so convinced of the purity of their own motives and ideals that nothing can be allowed to question them. Once heralded as the saviours of mankind, they now stand to provide the tools and weapons set on destroying all living things on earth.
The times they are a changin' and it is up to every citizen of the West to stand up and defend what is theirs (or take what's someone else's). In the heart of this dangerous world can be found the Ladies of the West. Never to be underestimated, these skilled warriors are the equal or better of most of the men that cross their path! Many a shootout has been won due to the quick thinking and actions of one of these deadly femme fatales.
Once a loyal assistant to Dr. Carpathian, a terrible accident involving a frenzied Hellion caused Daniella Townsend to lay dying. Carpathian spared her from a lingering death and worked tirelessly to not only restore her life but reforge her into the beautiful but deadly Mantis. Thanks to her enhancements at Carpathian's hands Mantis is able to snipe her prey with fiendish accuracy due to the augers and scrying devices implanted into her skull. The additional scything limbs fused to her torso not only give her the lethal sobriquet but her dexterity with them makes her a truly a terrifying opponent in melee.