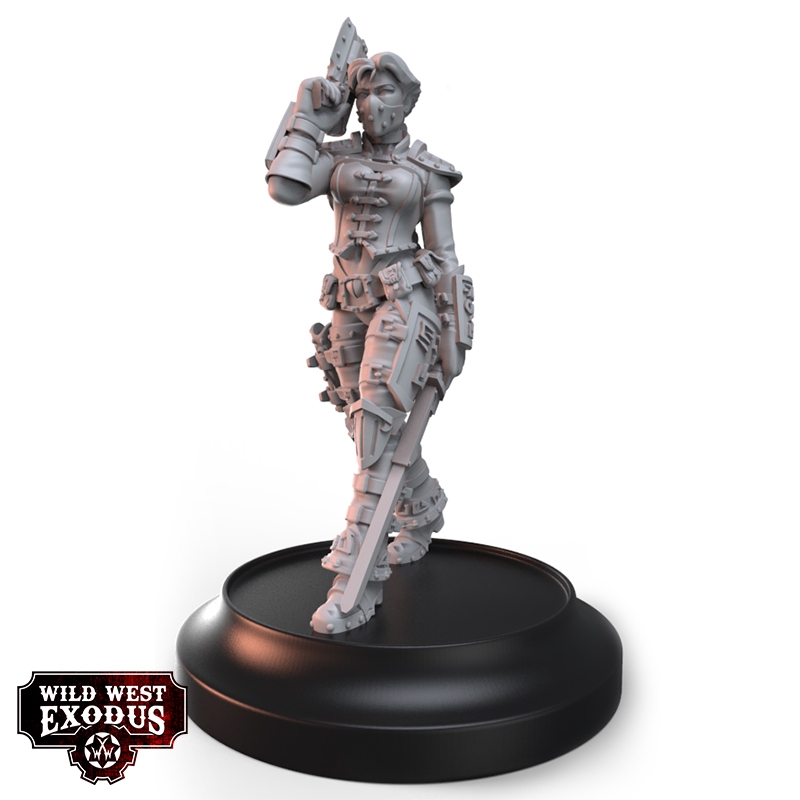 The Order are an ancient organisation that pre-dates human civilisation. They wage a war against both their ancient adversaries, the Watchers and the spreading corruption of the Dark Council.
They crusade tirelessly to keep humanity free from outside domination and influence. A key strategy in their mission is to seek out and destroy RJ-based technology as it is both an aspect of the Dark Council's corrupting influence and draws the hated Watchers to Earth.
The Order do not seem to care about the wretched parts of humanity that are caught in the crossfire as they purge the Earth. There are some who wonder whether the destiny of humanity under the control of the Order is any better than falling to the taint of the Dark Council or succumbing to the claws and energy beams of the Watchers.
The times they are a changin' and it is up to every citizen of the West to stand up and defend what is theirs (or take what's someone else's). In the heart of this dangerous world can be found the Ladies of the West. Never to be underestimated, these skilled warriors are the equal or better of most of the men that cross their path! Many a shootout has been won due to the quick thinking and actions of one of these deadly femme fatales.
An unusually focused and driven woman, even amongst others in the Order, Helios is the most skillful and last surviving member of Spica Shard Venatici, Having seen her shard-brothers and shard-sisters cut down in an ambush by the Dark Nation, she only survived by sheer force of will. On promotion to Mimreg, Helios declined apotheosis, the customary honour for such a distinguished veteran. Instead Helios swore an oath of vengeance and declared she will not accept her reward to ascend to the Cor Caroli until the Dark Nation are vanquished.