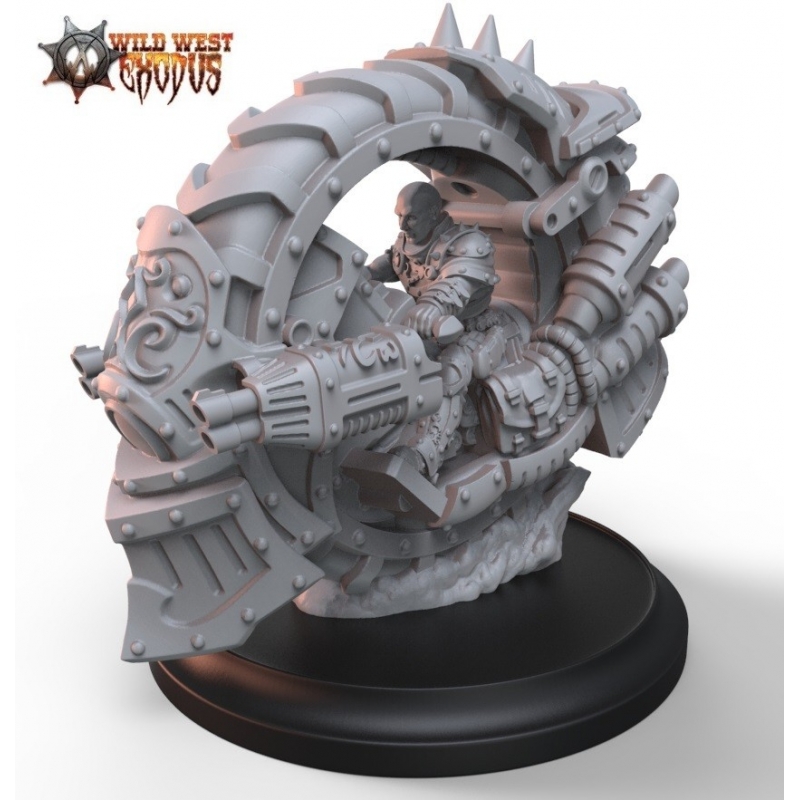 The Order are an ancient organisation that pre-dates human civilisation. They wage a war against both their ancient adversaries, the Watchers and the spreading corruption of the Dark Council.
They crusade tirelessly to keep humanity free from outside domination and influence. A key strategy in their mission is to seek out and destroy RJ-based technology as it is both an aspect of the Dark Council's corrupting influence and draws the hated Watchers to Earth.
The Order do not seem to care about the wretched parts of humanity that are caught in the crossfire as they purge the Earth. There are some who wonder whether the destiny of humanity under the control of the Order is any better than falling to the taint of the Dark Council or succumbing to the claws and energy beams of the Watchers.
Armed with multiple front facing guns, the tumbler is able to fire on the move, suppressing the enemy while moving to where it is needed the most. Motorised by powerful engines built around a single wheel, these holy contraptions can swerve quickly in-between targets, obstacles and anything that that is preventing them from smiting their unholy foe.