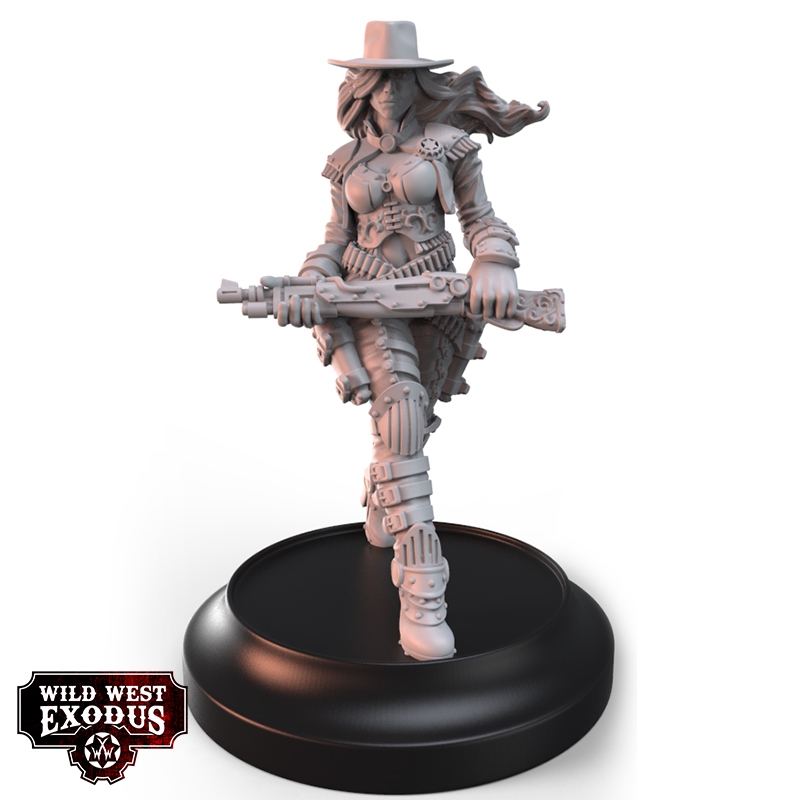 The law was an elusive animal in the Old West, and today's sheriff could easily prove to be tomorrow's highwayman at the least provocation or opportunity. Many of the most famous, or infamous, lawmen to establish themselves throughout the western territories were in fact merely the most successful outlaws, history, as is so often the case, having been written by the victors. But after the brutal culmination of the Civil War in the east, the western territories began to experience an age of such violence and upheaval that there was almost no hope for ordinary men and women to survive, let alone prosper. Those who rose up to defend them were the Lawmen.
The times they are a changin' and it is up to every citizen of the West to stand up and defend what is theirs (or take what's someone else's). In the heart of this dangerous world can be found the Ladies of the West. Never to be underestimated, these skilled warriors are the equal or better of most of the men that cross their path! Many a shootout has been won due to the quick thinking and actions of one of these deadly femme fatales.
Grace Myrtle was born in the settlement of Alspeth. When the township was destroyed by outlaws it was only her rescue from a burning homestead by the legendary Wild Bill Hickok that spared her from the tragedy. Wild Bill kept an eye on her over the years and made sure she could shoot a prairie dog at fifty paces by the age of ten. Having seen how service to the law had changed him, Myrtle was deputised as soon as she turned sixteen and would often fight at his side. Recently relations between the two have become strained after Hickok tragically shot and killed her betrothed, Deputy Mike Williams during the confusion of a Kansas street brawl.